'The wildest, funniest adventure since the fall of Atlantis.'
Our latest book by Baron von Dennis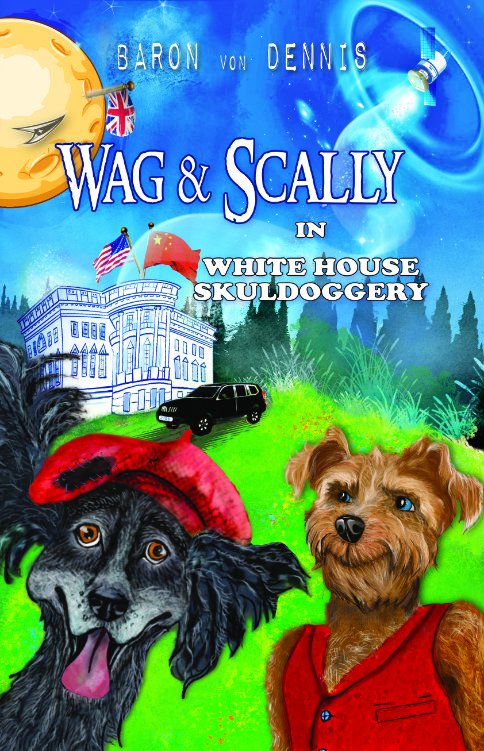 Sed porttitor lectus nibh. Vivamus magna justo, lacinia eget consectetur sed, convallis.
Wag & Scally in White House Skuldoggery is a non-PC® rated adventure that takes place between the United Kingdog and the United States of Ameridog, and includes an array of conspiracies – such as the Kennedy assassination; the dark side of the moon; the 'deep state;' CIA mind-programming; and much, much more…
The world has gone barking mad and only Britdog's best agents, Wag & Scally, can save the United States of Ameridog from its greatest crisis in history. With no more than a small bone to go on, the Britdog agents must bravely venture into the deep, dark, surreal world of the Canine Intelligence Agency (CIA).
Sign up for Kingsley's Newsletter
and receive the latest news about books, articles, videos and personal messages