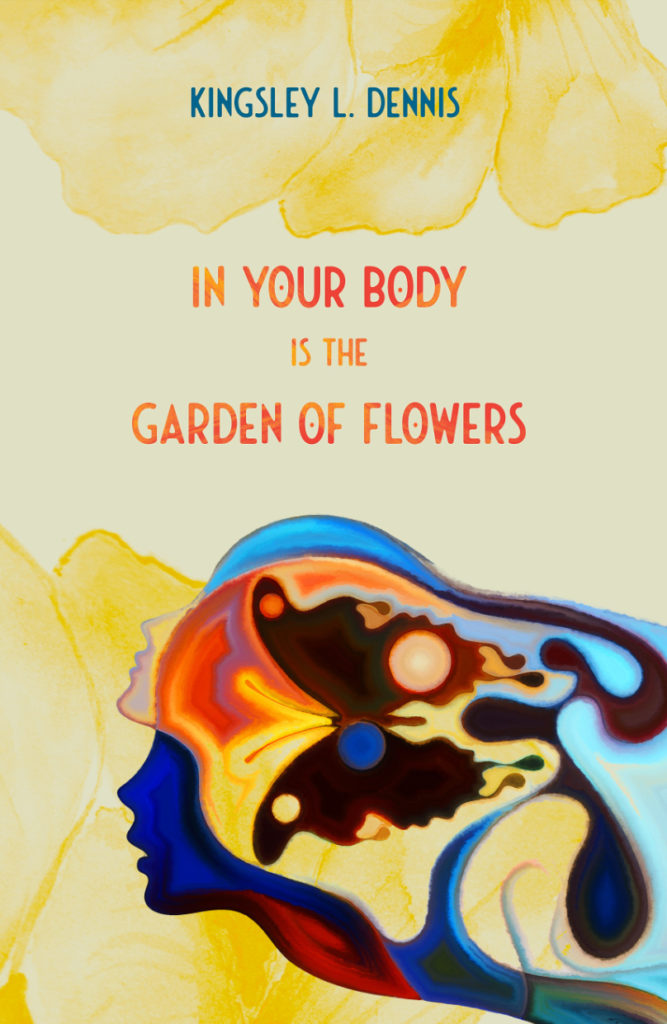 In Your Body is the Garden of Flowers is an otherworldly, dimensional journey that takes the reader through a dreamscape of stories that weave together. It is a hazy work of fiction that masks many lucid truths. Nothing seems quite real in these tales, as the reader is taken almost imperceptibly through the door of each one. There are several narrative threads running simultaneously - distinct yet interlinked. In Your Body is the Garden of Flowers touches upon themes of longing, memory, identity, desire, and loss. As if an allegory for our current sense of reality, these tales make us question the very validity of our waking hours.
*****Sprinkles of wet spray touch my skin and rest gently upon my arm. Each touch dissolving between the hairs that dampen slightly. With each gentle spray upon the skin it feels as if the body is gradually disintegrating into light. From the interior of my form, where blood and desires mix like flittering fishes, a flame of scarlet rises up like fiery water. I am an ocean where all yet none swim. I am a gestation pool of unformed yet eternal thoughts. There is a moment within endless moments where waking life seems but a blur of imaginal pictures that become everyone's dreams.*****
In Your Body is the Garden of Flowers is a reflective pool that is beguiling and enchanting.
Published:
September 3, 2019
Genres: